The Marion Patriot Pride Marching Band recently received delivery of a custom semi-trailer that has been in development for close to seven months.
This one-of-a-kind trailer was built by Club House Trailers based in the Oklahoma City area. Club House Inc. started out as a group of band parents that designed and built a trailer for their local band program. It is now a large company that has built more than 150 customized trailers for marching bands across the country.
On Monday, members of the Marion High School Band got their first close-up look at the trailer and saw all the custom features, including solar panels, a "tubavator" (that lifts tubas to the second level for storage), a complete hydraulic ramp, customized storage space for instruments and color guard equipment, a built-in podium for directing, and many other unique aspects.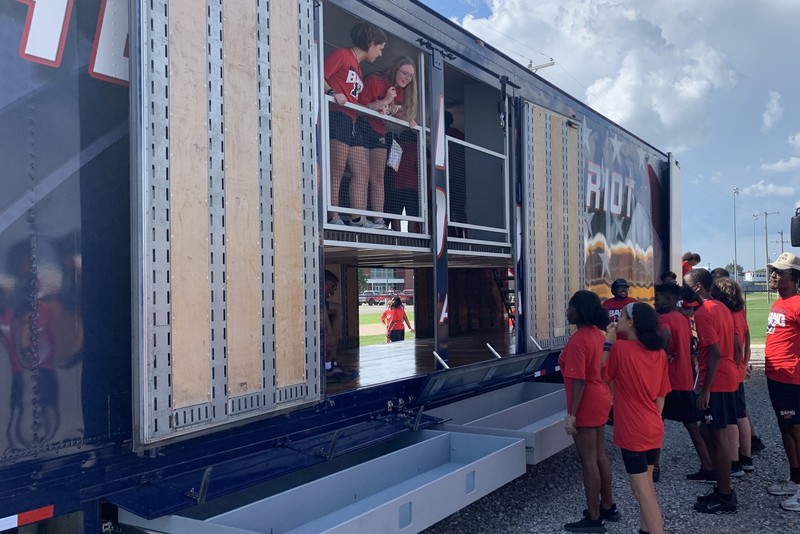 The Marion band and district administration, along with the Marion School Board, saw a need to have all of the band's numerous instruments, color guard equipment, and props consolidated all into one area.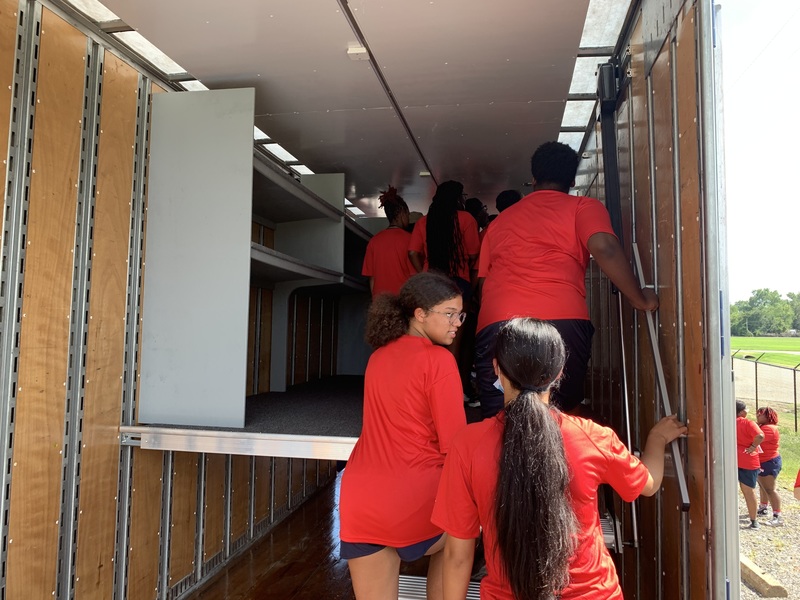 "This is a dream come true for our students, program, and community," said Marion Director of Bands Monty Hill. "We had a vision a little over two years ago when we came to Marion, to build one of the premier high school band programs in Arkansas. The Marion community, administration, and school board have been nothing but supportive of this vision."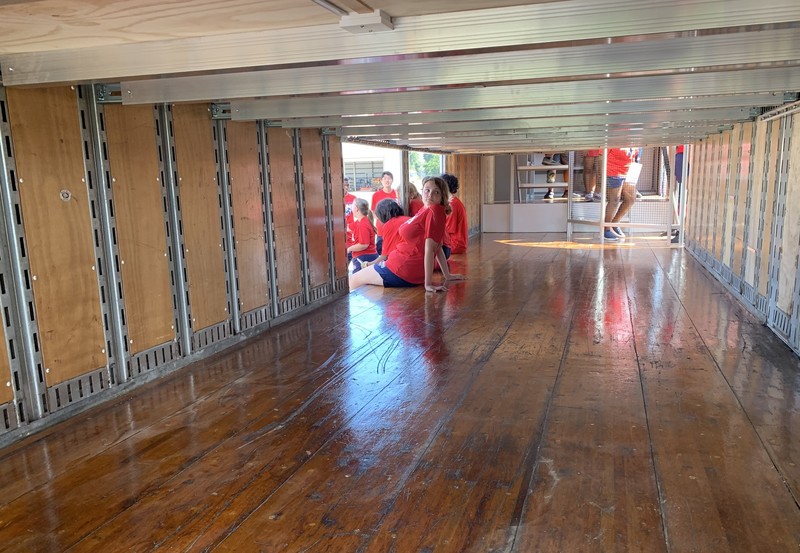 Several programs in Arkansas have large semi-trailers; however, only 6A Van Buren has a similar Club House-designed trailer.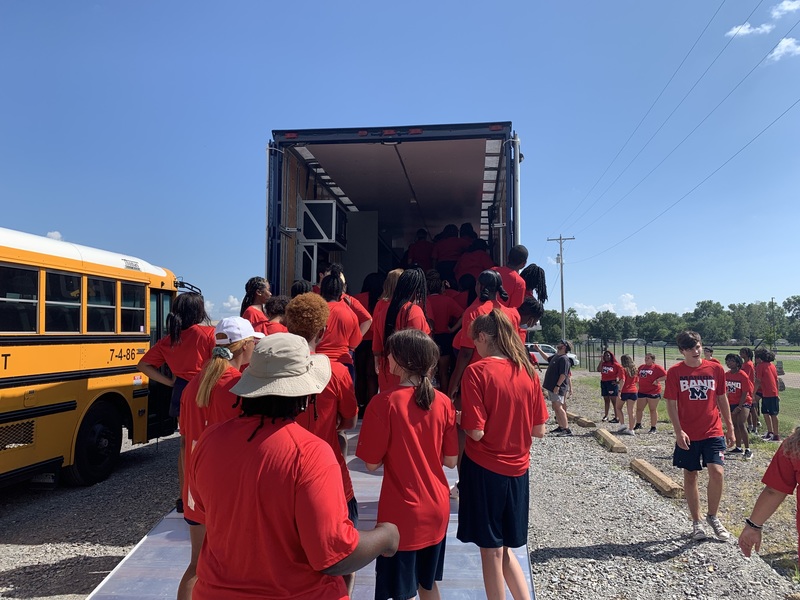 The Patriot Pride Marching Band will be traveling to six marching competitions this fall including Jonesboro on October 8, West Memphis on October 15, the Arkansas State Open on October 22, the Region Assessment in Cabot on October 25, the State Marching Contest in Little Rock on October 31, and The US Bands Southern States Championship in Huntsville, Ala., on November 5.
The Marion School District is an innovative and growing district committed to helping every student find their unique path to success in school and in life. With more than 150 years of experience serving families in Crittenden County, the district offers a high school, a junior high, and three award-winning magnet schools. For enrollment information, including information on school choice, visit https://www.msd3.org/ or call 870-739-5100.