The Marion School District is honoring some of its highest achievers with the announcement of its 2021-22 Teachers of the Year. Through votes of school staffs, one Teacher of the Year was selected from each school in the district, with one honoree being selected as the overall district winner.
This year's Marion School District Teacher of the Year is Amy Simmons, library media specialist at Marion Junior High School. Simmons is also Teacher of the Year for MJHS.
Other honorees and their respective schools are Spring Davis for Marion Visual & Performing Arts Magnet, Temecha Brown-Littlejohn for Marion Math, Science & Technology Magnet, Renee Rainey for Marion High School, and Allison Wehrum for Herbert Carter Global Community Magnet.
Dr. Glen Fenter, Marion superintendent, had high praise for this year's honorees.
"We have an amazing team of teachers here at the Marion School District, and these five individuals are some of the best," Fenter said. "It is truly an honor to be able to work with educators of this caliber. I am continually amazed at the skill and dedication each of these teachers brings to their students throughout the school year. I congratulate each of them on this well-deserved honor."
---
Amy Simmons -- Marion School District Teacher of the Year & MJHS Teacher of the Year
Simmons has been with the Marion School District for nine years. She serves as the library media specialist for grades 7-9.
"I was truly shocked when I was told I was the winner," Simmons said. "I cried happy tears when Mr. (James) Scott called to tell me I was selected Teacher of the Year. To be selected by the wonderful teachers I work with at MJHS is truly an honor."
Simmons said the past year has been a new learning experience, as she went from being librarian for just the 8/9 building to serving the 7th-grade building as well. Navigating two buildings, she said, made for a new adventure.
"As teachers, we learn to monitor and adjust," she said. "Every day brings new challenges, and some challenges are easier than others. But this is a challenge I took head-on, and I have enjoyed working with new staff."
For Simmons, working with staff and students, and seeing them become a part of an extended family, is the most rewarding part of the job.
"You depend on seeing them each day to give you a smile, share a laugh, or just give a friendly wave down the math hallway to say 'hello,'" she said. "When you work with good people, it helps make hard days easier and good days brighter. I love when my students are waiting at my door in the mornings or they spot me walking back to one of their campuses from their classroom window and head to the library. I enjoy it when my library is filled with noise and activity. It isn't just when they are quietly reading. I love it also when they are playing games, moving chairs to cluster together, and sharing thoughts and ideas. Sometimes it's just the little things that make each day at MJHS great."
---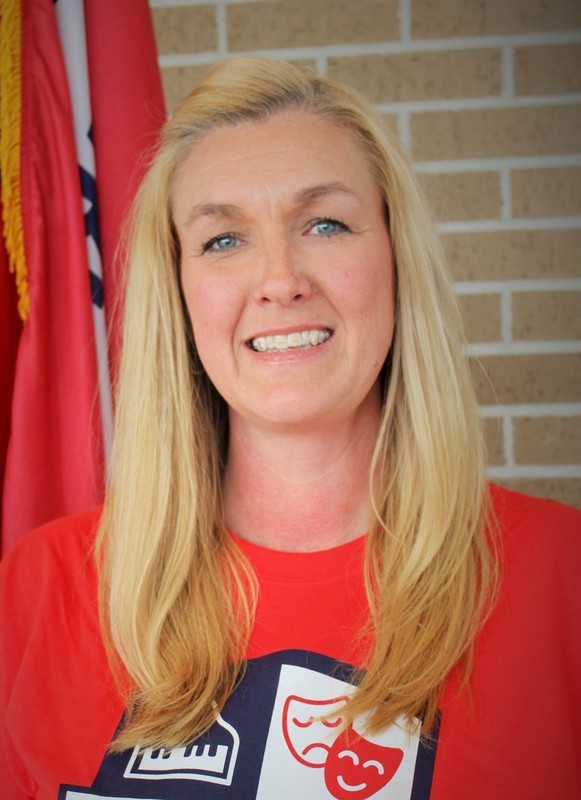 Spring Davis -- VPA Teacher of the Year
Davis is a longtime teaching veteran of the Marion School District, having taught at Phelix Elementary, Avondale Elementary, Marion Intermediate School, and now VPA, where she teaches kindergarten.
For Davis, the best part about teaching is being there for her students. She recalled a presentation she heard many years ago, in which a fellow educator said he teaches "because somebody needs me." Davis that single statement solidified her personal "why" as an educator.
"Every single day, a child needs me," Davis said. "It doesn't matter what they need me for, but my favorite thing is that I can be here for each child that needs me. I am always up for making school fun and exciting for the kids who need me, so VPA is my favorite because I am just a little bit dramatic -- some call me 'extra.' When they said we need to scream our theme, I knew where I belonged."
Davis said she is proud to have stayed in one district her entire career, where she has touched many hearts along the way. Her proudest moments, she said, are when she sees students out in the community, who come up for a hug or to tell her all the things they are up to.
"I feel accomplished when my students are accomplished. They are not mine for a school year -- they are mine forever," Davis said, noting that this attitude is shared by many teachers. "I am very honored and grateful that my peers deem me as worthy and deserving for this award. I feel like we all come and work hard for our kids, and I'm not convinced that I am any more deserving than any other teacher."
---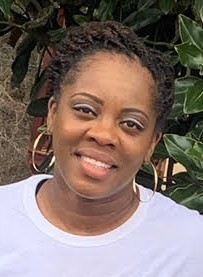 Tamecha Brown-Littlejohn -- MST Teacher of the Year
Brown-Littlejohn is a 3rd-grade teacher in her fourth year at MST. She has been teaching for 11 years total, with the last 8 years in the Marion School District.
"Being selected as Teacher of the Year is such an honor," she said. "I am humbled by this opportunity and appreciate all of my peers that supported me in this."
She said one of her favorite things about teaching at MST is having the opportunity to become a teacher-learner-leader, sharing in the growth and development of students and staff alike.
"As an educator, I am proud of my ability to work collaboratively with others and contribute to the educational community in multiple ways," Brown-Littlejohn said. "I love supporting my colleagues, building meaningful relationships with students, and working with families to support the whole child."
In 2018, Brown-Littlejohn earned National Board Certification. She attributed that process to helping transform her overall way of thinking to support the enhancement of student learning inside and outside of the classroom.
"It has allowed me to utilize my skills and experiences to engage the minds and hearts of children by inspiring them to advance their understanding and experience success," she said. "The love and support from my administrators, coworkers, and students have been truly inspirational. I will continue to do my best to serve my school and community for the betterment of our future, our children."
---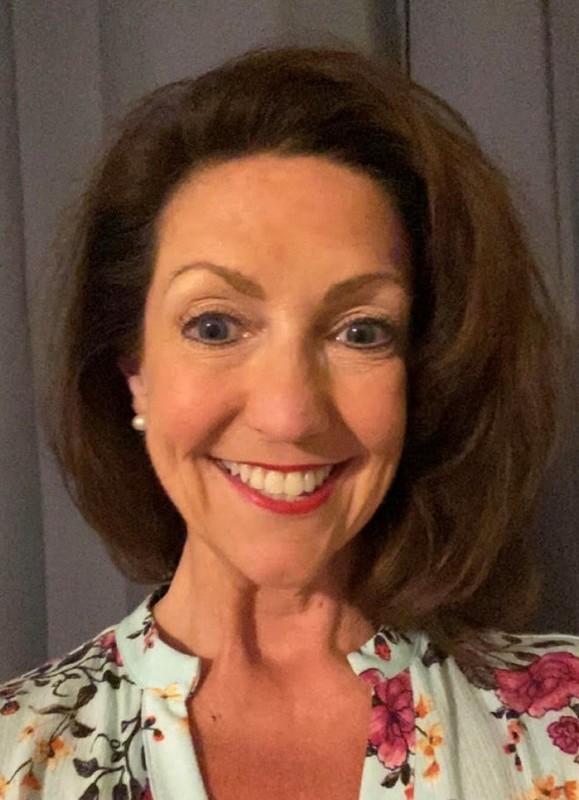 Renee Rainey -- MHS Teacher of the Year
In her 15th year at Marion High School, Rainey teaches AP World History, World History, and AP European History.
"I am humbled and honored to have been selected by my peers, as I work with so many incredible educators," Rainey said. "They, above all others, know what it takes to support and guide our students. In order to succeed in doing that, we have to uphold each other. Their encouragement is important to me."
As a teacher, Rainey said the thing she is most proud of is seeing her students, both current and former, discovering their passion and taking the necessary steps to achieve their goals – while crediting a teacher for encouraging them. She said she finds it rewarding when she knows she has inspired her students to think critically and to work collaboratively to understand history and its relevance.
"My favorite thing about teaching at Marion is the unlimited support from the administration, faculty, staff, and students," she said. "Oftentimes, you hear people talk about their workplace being like a family. But at Marion High School, we really ARE a family. Everyone pulls together to achieve common goals as well as to empower each other to reach their potential."
---
Allison Wehrum -- HCGC Teacher of the Year
Wehrum is a lifelong Patriot, with 21 years of teaching, including the last four at HCGC. She teaches physical education.
Wehrum has had several different roles during her career as a teacher, but regardless of the role, she said the thing she is always most proud of is her students.
"My greatest accomplishments as a teacher are my students," she said. "As a kindergarten teacher, I loved seeing my students' lightbulb moments, and I have enjoyed watching them grow and accomplish amazing things. As a PE teacher, I love having the opportunity to get to know all of our HCGC students and watching them shine throughout the year."
Wehrum also said she is honored to be part of a wonderful teaching staff at HCGC, especially during what has been a challenging time for her.
"I am honored beyond words to be selected as HCGC's Teacher of the Year," she said. "It is a joy and honor to be a part of the HCGC family and to work with such an amazing staff. Their support and encouragement during a challenging time have been such a blessing to me. My favorite things about teaching at HCGC are the people -- we have wonderful leaders in our administrators, colleagues, and students!"
---
The Marion School District is an innovative and growing district committed to helping every student find their unique path to success in school and in life. With more than 150 years of experience serving families in Crittenden County, the district offers a high school, a junior high, and three award-winning magnet schools. For enrollment information, including information on school choice, visit https://www.msd3.org/ or call 870-739-5100.