In 2019, when the Marion School District put a millage proposal before district patrons, the plan came with a promise to improve campuses, better support students and staff, and set the district up for the next 10 years and beyond.
Today, three years later, the district boasts an impressive list of accomplishments. The community's investment is paying off, Dr. Glen Fenter, superintendent, said.
"We are very mindful that the prosperity of our community will forever be intertwined with the strength of our local schools," Fenter said. "That's why we went to voters three years ago with this project. And we are blessed to have a community that stood with us, had confidence in us, and was willing to invest in our community. In these last several years, we have achieved many things, and we are proud of the things we are doing in our schools to improve the educational outcomes of local students, and likewise, ensure the long-term growth and stability of our community."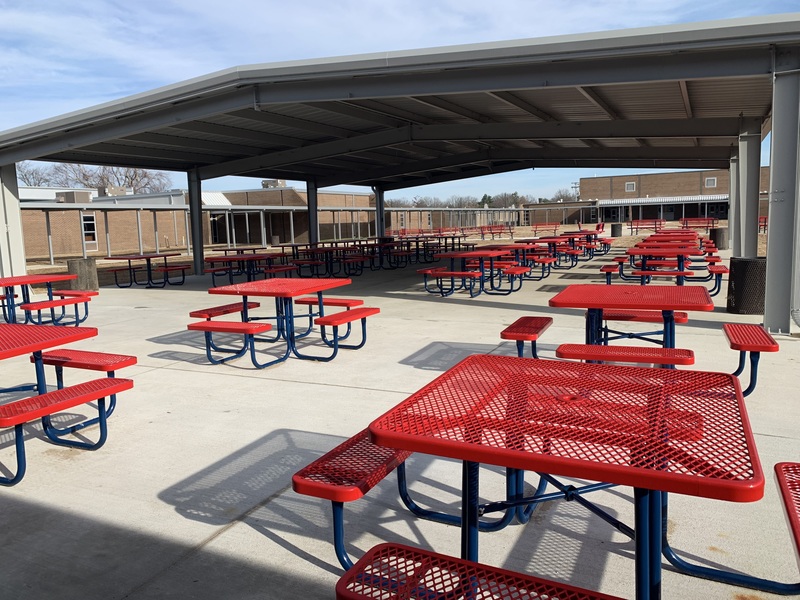 Several millage-related projects are still in progress, including a new physical education facility at Herbert Carter Global Community Magnet, courtyard renovations at Marion High School, a new softball field at the Marion Recreational Complex, and several others.
But many more projects are already complete, including the following:
State-of-the-art playgrounds at all three magnet schools
New modern entryways at all school campuses, including access controls
New field turf and press boxes at Premiere Bank Stadium (football field)
Surface upgrades (floor tile, paint, door repair, ceiling tile replacement, etc.) at all district facilities
Hundreds of security cameras installed in schools and on buses
More than 100 new rooftop HVAC units and more than 400,000 square feet of roof coatings, district-wide
Updated teacher workrooms on each campus
Outdoor learning space at Marion High School, Marion Junior High, and the 7th-Grade Experience
Restroom modernization at Herbert Carter Global Community Magnet
State-of-the-art greenhouse construction at Marion Math, Science & Technology Magnet
Office renovation at Marion Visual & Performing Arts Magnet
Parking lot repairs district-wide
Electrical upgrades district-wide
New field turf at First National Bank of Eastern Arkansas Stadium (baseball field)
"One of the projects we are most excited about making happen through this millage project is creating a new home for the Sultana Museum," Fenter noted. With the construction of the new PE facility at HCGC, the district will be donating the old Marion School Gymnasium building on Military Road to the city. Fundraising is already underway to turn the historic structure into a museum. "The Sultana project will serve as an anchor for the revitalization of an important part of our community. We are proud that our school district is a big part of the project in this way."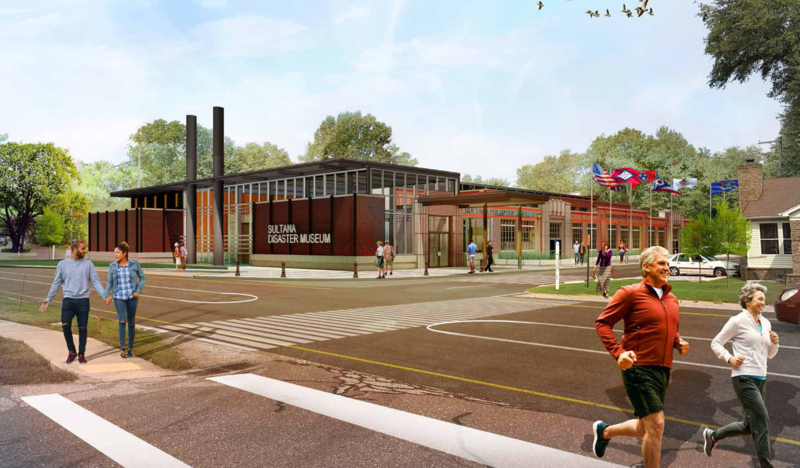 Aside from facility improvements, the millage increase has also been utilized to provide raises for Marion School District faculty and staff. In fact, through this work, the Marion School District now has the sixth-highest starting pay for teachers in the state, behind only Springdale, Bentonville, Fayetteville, Rogers, and Lakeside. Marion is ahead of the likes of Jonesboro, Conway, Searcy, Little Rock, West Memphis, and scores of others.
"Teacher recruitment has become one of the top challenges facing schools across Arkansas," Fenter said. "Through our millage, and a few other things we've been able to do, we've been able to make Marion extremely competitive in the educational labor marketplace. Being able to attract the top teaching talent in the region is a huge benefit for our students. It's what allows us to maintain our excellent academic programming."
While the district has been able to accomplish many things through the millage project, one of the challenges has been higher costs. Fenter said between higher construction costs and continuing supply chain issues, some projects have been slowed. But that hasn't impacted the district's commitment to its objectives.
"We remain steadfast in doing what we promised to do," said Jeffery Richardson, president of the Marion School Board. "Our community, our students, and our families deserve world-class schools. We are very proud of what we've been able to do, and we are excited for the bright future that is ahead."