NOTE: The Marion School District was featured in the June 2021 issue of "Instructional Leader," the monthly publication of the Arkansas Association of Educational Administrators. The following is the full text of the article, authored by Sandra Halley, MSD Director of Curriculum, Instruction, and Professional Development.
Marion School District, located in the rich Delta farmlands of northeastern Arkansas, has set a vision for growth for our district, our students, and our community. With a student population that is at 72% poverty level, we embrace our challenges and seek opportunities to bring the power of education to all of our students.
In keeping with our vision for growth, we shun the idea of "doing what's always been done." Instead, we are constantly searching for new and innovative ways to improve. One important change we have undergone is the reconfiguration of our elementary schools. In doing so, we created three themed magnet schools that serve our K-6 students: Marion Visual & Performing Arts Magnet School, Marion Math, Science, & Technology Magnet School, and Herbert Carter Global Community Magnet School. These three magnets have provided parents and students choices and creative opportunities for learning while maintaining consistent rigor and high academic expectations across all three campuses. In addition, the creation of a separate 7th-grade campus, known as the "7th Grade Experience," allows a melting pot of all 6th graders to come together from the magnets and unite as a team before entering 8th grade.

Marion School District has a focused goal of ensuring that every student is reading on grade level or above. Consequently, many of our changes have entailed improvements in the reading programs and reading instruction. Marion School District uses the Reading Horizons program as our phonics program. Two reading specialists have been trained as Reading Horizons trainers so teachers have continuing access to training and refresher courses. As recognition of our achievements and growth, Reading Horizons presented MSD with its national award, the Charlotte Lockhart award, for the 2019-20 school year. In keeping with our dedication to our reading goals, critical reading classes have been implemented in grades 7 and 10 and will be added in grades 8 and 9 for the upcoming year. These classes are further support for any students who are still struggling at the secondary level with reading. These classes focus on comprehension, vocabulary, writing, and speaking. Screeners and basic phonological skills are employed when needed to ensure student progress is noted and monitored to address weaknesses. We have witnessed tremendous progress, as many of our students have bridged reading gaps and learned to love reading.
When asked about the growth he has seen this year, the 7th-grade critical reading instructor, Mr. Raymond Whiteside said, "I have seen substantial growth in almost all students. The average increase in lexile reading level has been about 200 points, and in some cases, students have grown up to 4 reading grade levels in a single year! I have been amazed at how receptive and even excited the students became once we broke down some barriers, and they became invested in our process and its goals. We first had to create a safe place for them to ask questions and take chances. I can't wait for how we will continue to develop this process."
In addition to reading classes, a team of six trained dyslexia interventionists works with all students, grades K-12, who have been diagnosed with characteristics of dyslexia. This provides that third tier of intervention for small group and long-term therapy. The district also employs a team of facilitators who work with administrators and teachers to ensure that curriculum is aligned and best teaching practices are used throughout all content areas.
Marion School District also has a vision for growth in technology. For the third year in a row, Marion High School was awarded the College Board's AP Computer Science Female Diversity Award for helping close the gender gap and expanding young women's access to AP computer science classes. Marion is one of only 12 schools in Arkansas to earn the recognition this year. At the helm of the computer science program, Mr. Sean Gray was selected as the 2020 Arkansas Computer Science Educator of the Year. Mr. Gray was lauded for seeking out opportunities for students to grow professionally, actively engaging his students, hosting after-school coding events that draw large attendance, connecting students with industry experts from around the world, and leading field trips to area companies so students can see first-hand the important role of computer science in the workplace. Understanding the need for expanded computer science opportunities, in 2018, Marion High School added a cybersecurity lab, providing cutting-edge technology and methodology in the cybersecurity field.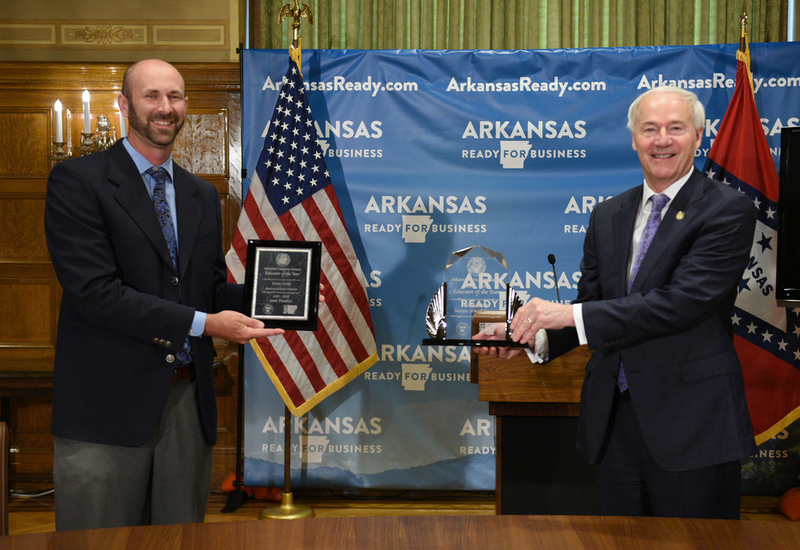 Understanding that students face different challenges and obstacles, MSD partnered with Arch Ford Cooperative to provide "The HUB" for secondary students. In this program, students are identified and referred for placement to The Hub for qualifying characteristics that indicate the presence of at least two barriers to their success in traditional programs. It is determined that they are in need, based on those barriers, of a non-traditional route to continue their education in order to graduate, learn employability skills through our JAG (Jobs for Arkansas Graduates) programs, earn certificates of completion and associates degrees through their participation in partnering career centers, and learn valuable 21st-century technology skills to prepare them for college and career readiness while still enrolled in high school.
While this year has been challenging on many levels, we will use the lessons learned to fuel our vision for growth. We know that technology used wisely can be transformative in the classroom. While technology can never replace the teacher in the classroom, our teachers are willing to stretch and learn and experiment with new methods using technology to provide engagement and differentiation in the classroom. Marion School District spent over $1,000,000,00 last year providing technology for all students K-12. It is our plan for all students to be in the classroom for the 2021-22 school year, but teachers will use their experiences from this past year to expand learning opportunities in their classrooms.
Not only has Marion School District expanded our vision academically, but we have also sought out opportunities to provide more and better ways to take care of our students' and staff's needs. Marion School District partnered with East Arkansas Family Health Center in September of 2018 in opening a School-Based Health Center (SBHC) on the campus of Marion High School. The SBHC is a full-service clinic offering services to all students and faculty of Marion School District. The SBHC is available for healthcare needs, ranging from acute illness, chronic disease management, and wellness physicals. The SBHC is staffed by a family nurse practitioner, a licensed practical nurse, and an enrollment specialist. The SBHC also provides mental and behavioral health services by a licensed clinical social worker one day per week and more frequently if needed. The school-based health center had 2,554 visits from September 2018, through May 12, 2021. This number includes visits for both physical and mental health services.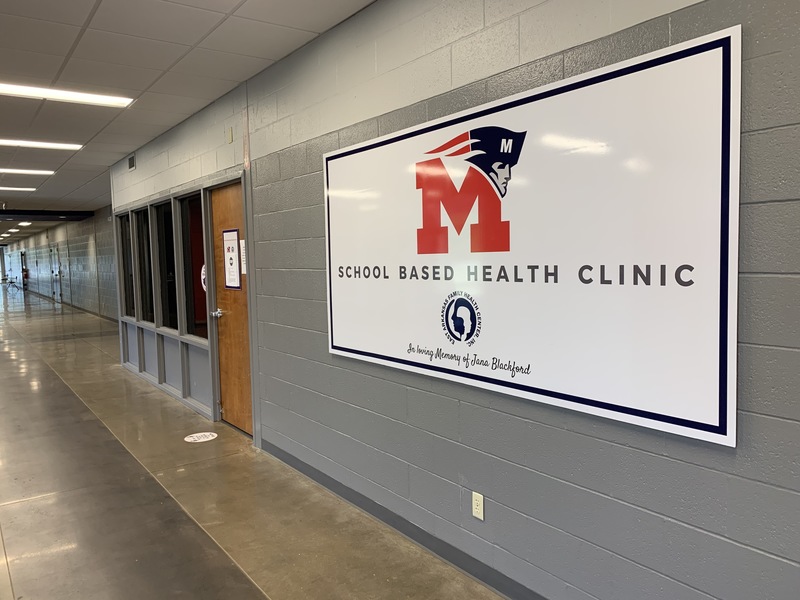 In yet another progressive move, the district announced plans to move forward with its innovative "hybrid" school calendar for the 2021-22 school year. The hybrid calendar spreads out the school year, adding two-week rejuvenation breaks after every nine weeks, while trimming time from summer vacation. The number of days of instruction will remain unchanged at 178. In addition to providing much-needed time off for rejuvenation, the program will also help the district ease the "summer slide" that occurs during the typical summer break.
Looking ahead, Marion School District is ready to move forward. We have our eyes set on the future and how we can provide the best opportunities and experiences for our students and staff. We are focused on being a partner and working with all stakeholders to uplift and improve our schools and community.