The Marion School District is stepping up its communications efforts with the hiring of a full-time director of communications.
Andy Weld joined the district in the communications position in January. Weld is a longtime resident of east Arkansas with a background in both education and journalism.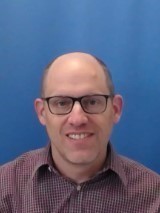 As director of communications, Weld will lead the district's public relations, marketing, and media strategies. He will also support district fundraising activities.
"We are excited to have someone with Andy's talents joining our team," said Dr. Glen Fenter, superintendent of Marion Schools. "He comes to us with a rich and diverse background that fits in perfectly with the work we are trying to do. We know that keeping our community informed about the innovative things happening in our schools is key to our success, and Andy will help us find new ways to do that."
Weld most recently worked as director of development and communications for KIPP Delta Public Schools, a charter school group with schools in Helena and Blytheville. Before that, he had a long stint as editor of the Blytheville Courier News. Originally from Cedar Rapids, Iowa, he has been a resident of Arkansas since 1999.
"I am thrilled to be a part of an amazing team here at the Marion School District," Weld said. "I have been impressed with everything I have seen here – from the innovative magnet school program, to the impressive facilities, to the overall dedication to academic excellence. At Marion Schools, you see a true commitment to think outside the box to find solutions to educational challenges. That is something I want to be a part of."
Some of the projects Weld will be working on immediately include an update of the district's website, the development of an "e-blast" community email distribution, and greater publicity for the many programs and activities happening in the district.
"There are so many amazing things happening in our schools," Weld said. "I look forward to making sure everyone knows about them."
With a growing enrollment of nearly 3,900 students, the Marion School District is committed to helping students develop the academic, social, and decision-making skills needed to become productive citizens in the rapidly changing technological world. For enrollment information, including information on school choice, visit https://www.msd3.org/ or call 870-739-5100.