MEMPHIS, Tenn. (National Civil Rights Museum Release) – The National Civil Rights Museum, in partnership with International Paper, recognizes youth who are making a difference and changing lives by awarding the Keeper of the Dream Award. The Keeper of the Dream Award is a public recognition of selected youth in grades 6 – 12. These students serve to help overcome issues including diversity, inclusion, education and food insecurity to provide support, leadership and empowerment to their peers and the community. This award celebrates and recognizes the heroism of many young people who will have the amazing responsibility of safeguarding our freedom while ensuring equal rights and opportunities for others. Area students in grades 6 – 12 who have demonstrated acts of compassion, leadership, commitment and service are self-nominated or nominated by educators and community leaders.
One of the 2019 award winners is Marion School Districts very own Mia Elizabeth Adkins. She and the other winners were chosen by their actions of addressing key issues including resource and agency gaps, safe water access, political activism, and education equity and inclusion to provide support, leadership and empowerment to their peers and the community.
Mia Elizabeth Adkins, a sixth grader at our Herbert Carter Global Community Magnet School is taking real and meaningful action to fight for equitable access to clean water in Central America. At school, Mia learned about United Nations Sustainable Development Goal #6, Clean Water and Sanitation, and she realized that girls under the age of 15 are twice as likely as boys to spend their days fetching water instead of going to school. Mia refused to ignore this injustice and wanted to take action. She was persistent in discussing her idea with school administrators, drawing up a detailed plan of action, setting a goal, and finally getting approval to launch her Change for Change fundraising project. She set up spare change jars around campus and generated enthusiasm among her 620 classmates to raise over $2,000 – double the $1000 goal she set. Because of her leadership, persistence and desire to make a difference, her school provided twenty water wells to Central American families. This is the second consecutive year that a Marion School District student has won this prestigious award. Cameron Jones, a senior last year, won the award for his advocacy work in his community. He learned at an early age the importance of self-sufficiency and going after what you believe in.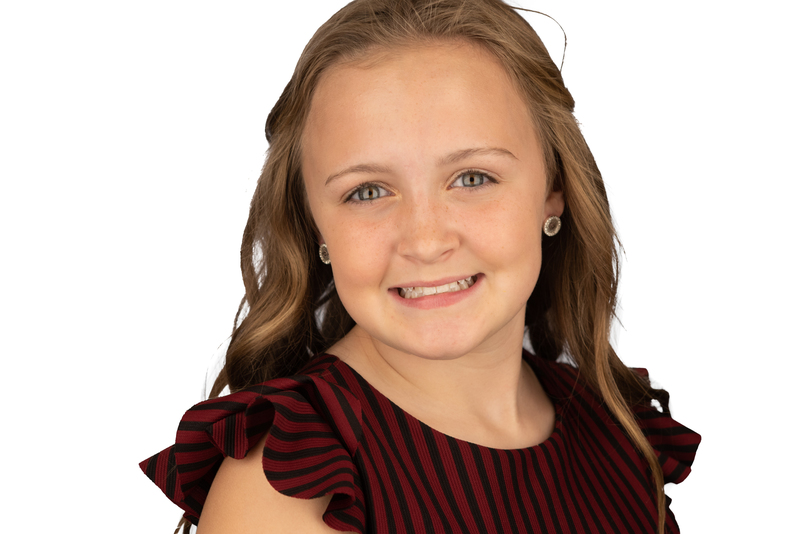 Mia Elizabeth Adkins / Courtesy National Civil Rights Museum
"The Keeper of the Dream is an opportunity for young people to be recognized for their outstanding work to make their communities better," said National Civil Rights Museum President, Terri Lee Freeman. "I so admire these young people who see a problem and don't ask the question 'why' but ask the question 'what do I need to do to make this better?' These young people are not our future, but they are our today, and we are happy to recognize them and tell their stories."
"The Keeper of the Dream award recognizes students who are making a positive and meaningful impact in the community," said Bathsheba Sams, International Paper vice president, human resources, Industrial Packaging and National Civil Rights Museum board member. "This award celebrates their enthusiasm and reinforces that we can make a difference at any age."
The recipients will be presented the Keeper of the Dream Award at the Freedom Award Student Forum on Wednesday, Oct. 30, at Mississippi Boulevard Christian Church at 10 a.m. Each winner will receive $500, a trophy and a one-year family membership to the National Civil Rights Museum, and two round-trip Southwest Airlines tickets, one for themselves and one for an adult, to fly the airline's destinations in the continental U.S.
The Student Forum is the opening event for the National Civil Rights Museum's Freedom Award celebration which honors individuals worldwide for their work in the advancement of civil and human rights. This program allows students and educators the opportunity to hear from trailblazers fighting for civil and human rights.
To learn more about the National Civil Right's Keeper of the Dream award and the Freedom Award Celebration follow the links below.
https://www.civilrightsmuseum....
https://www.civilrightsmuseum....