MSD Testing & Quarantine Data
Updated 9/20/21; 3:55 p.m.
At the Marion School District, we are committed to the safety and wellness of our students and staff, and we are committed to being transparent about the impact of the Covid-19 pandemic on our school community. To that end, we are sharing the data below.
Students testing positive: 5

Staff testing positive: 1

Student quarantines: 28

Staff quarantines: 0

Students avoiding quarantine*: 1

Staff avoiding quarantine*: 0
*- by being vaccinated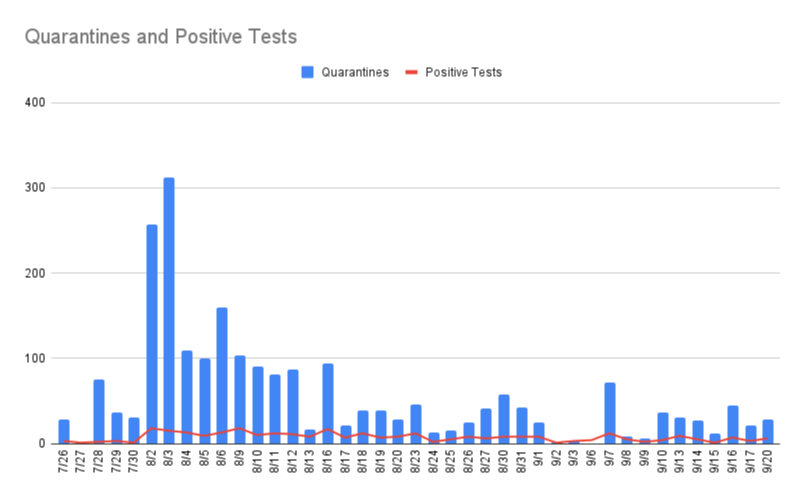 NOTE: The mask mandate for the Marion School District went into effect on Wednesday, August 11. Quarantines related to pre-mandate exposures continued through Monday, August 16.
This week's totals (week of Sept. 20-24)
Students testing positive: 5

Staff testing positive: 1

Student quarantines: 28

Staff quarantines: 0

Students avoiding quarantine*: 1

Staff avoiding quarantine*: 0
*- by being vaccinated
Totals for school year (Since July 26, 2021)
Students testing positive: 272

Staff testing positive: 35

Student quarantines: 2,228

Staff quarantines: 35

Students avoiding quarantine*: 183

Staff avoiding quarantine*: 33
*- by being vaccinated