(Ver abajo para la traduccion al espanol)
We are excited to announce an online enrollment system for new student registration. A new student to the Marion School District is a student who has never attended a district school or was not enrolled in Marion at the end of the previous school year.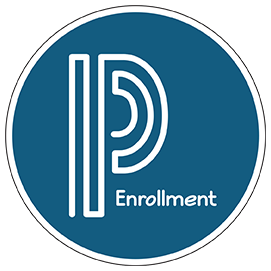 How do I get started?
Visit the MSD online registration page and click the New Student Registration link. Select "Create Account" on the left.
You will need to create a unique login and password for your account
This allows you to securely save your work and come back at a later time if necessary. You can use your email address or cell phone number. Please remember this login and password as MSD utilizes PowerSchool Registration each year to update information on students returning to our schools.
Do I have to answer all the questions?
Questions marked with a red asterisk (*) are required.
What if I make a mistake?
If you would like to make a change, prior to submitting the form, you can either navigate back to the page using the "Previous" and "Next" buttons.
I've completed the form, now what?
Once you have finished entering your information, click "Submit". The information you've entered will electronically be sent to the MSD Registration Department. If you cannot click on the Submit button, you will need to make sure that you have answered all REQUIRED questions.
What if I have more than one student in the district? Do I need to do this for each child?
Yes, because you'll need to provide information that is specific for each child. You will only need to create one login. You may add additional children under the same account. We recommend that you complete and submit one form and then start another – this will allow you to "snap" (or share) selected family information, which saves you time.
I'm not sure how to answer a question. I don't know what the question is asking.
You can contact the MSD Registration Department at 870-739-5100.
Help! I'm having technical difficulties.
If you experience technical issues completing the online form in PowerSchool Registration, you may contact the PowerSchool Registration support line at 866-434-6276 or by visiting the Help Desk for further assistance. Retrieving a password can be done either online or by contacting the PowerSchool Registration Support Team directly.
To retrieve a password online, the family can select the 'Forgot password?' link on the Account Sign In screen. From there they must enter the account's associated Cell Phone number or Email Address. They will then be able to either recover a temporary password sent to their account's email address, or they can choose to answer their security questions online and immediately enter a new password.

The PowerSchool Registration Support Team will be able to send a temporary password, or, after answering the security questions, will be able to change the password on the account. For security and privacy reasons the PowerSchool Registration Support Team does not have access to current passwords.
PREGUNTAS FRECUENTES -NUEVOS ESTUDIANTES
Nos complace anunciar un sistema de inscripción en línea para el registro de nuevos estudiantes. Un nuevo estudiante del Distrito Escolar de Marion es un estudiante que nunca asistió a una escuela del distrito o que no estaba inscrito en Marion al final del año escolar anterior.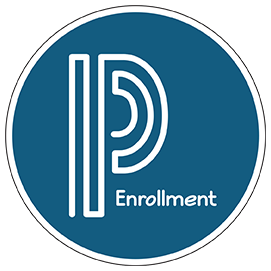 ¿Cómo empiezo?
Visite la MSD página de registro en línea de y haga clic en el enlace Nuevo registro de estudiantes. Seleccione "Crear cuenta" a la izquierda.
Deberá crear un nombre de usuario y contraseña únicos para su cuenta.
Esto le permite guardar su trabajo de forma segura y volver más tarde si es necesario. Puede usar su dirección de correo electrónico o número de teléfono celular. Recuerde este nombre de usuario y contraseña, ya que MSD utiliza el registro de PowerSchool cada año para actualizar la información sobre los estudiantes que regresan a nuestras escuelas.
¿Tengo que responder todas las preguntas?
Se requieren preguntas marcadas con un asterisco rojo (*).
¿Qué pasa si me equivoco?
Si desea realizar un cambio, antes de enviar el formulario, puede volver a la página utilizando los botones "Anterior" y "Siguiente".
He completado el formulario, ¿y ahora qué?
Una vez que haya terminado de ingresar su información, haga clic en "Enviar". La información que ingresó se enviará electrónicamente al Departamento de Registro de MSD. Si no puede hacer clic en el botón Enviar, deberá asegurarse de haber respondido todas las REQUERIDAS preguntas.
¿Qué pasa si tengo más de un estudiante en el distrito? ¿Necesito hacer esto para cada niño?
Sí, porque necesitará proporcionar información específica para cada niño. Solo necesitará crear un inicio de sesión. Puede agregar hijos adicionales bajo la misma cuenta. Le recomendamos que complete y envíe un formulario y luego comience otro; esto le permitirá "ajustar" (o compartir) la información familiar seleccionada, lo que le ahorrará tiempo.
No estoy seguro de cómo responder una pregunta. No sé lo que hace la pregunta.
Puede contactar al Departamento de Registro de MSD al 870-739-5100.
¡Ayuda! Estoy teniendo dificultades técnicas.
Si tiene problemas técnicos al completar el formulario en línea en el registro de PowerSchool, puede comunicarse con la línea de soporte de registro de PowerSchool al 866-434-6276 o visitar la mesa de ayuda para obtener más ayuda. La recuperación de una contraseña se puede hacer en línea o contactando al Equipo de Soporte de Registro de PowerSchool directamente.
Para recuperar una contraseña en línea, la familia puede seleccionar '¿Olvidó su contraseña?' enlace en la pantalla de inicio de sesión de cuenta. Desde allí, deben ingresar el número de teléfono celular o la dirección de correo electrónico asociados a la cuenta. Luego podrán recuperar una contraseña temporal enviada a la dirección de correo electrónico de su cuenta, o pueden elegir responder sus preguntas de seguridad en línea e ingresar inmediatamente una nueva contraseña.

El equipo de soporte de registro de PowerSchool podrá enviar una contraseña temporal o, después de responder las preguntas de seguridad, podrá cambiar la contraseña de la cuenta. Por razones de seguridad y privacidad, el equipo de soporte de registro de PowerSchool no tiene acceso a las contraseñas actuales.