Marion School District receives School Choice Leadership Award
MSD
Tuesday, February 04, 2020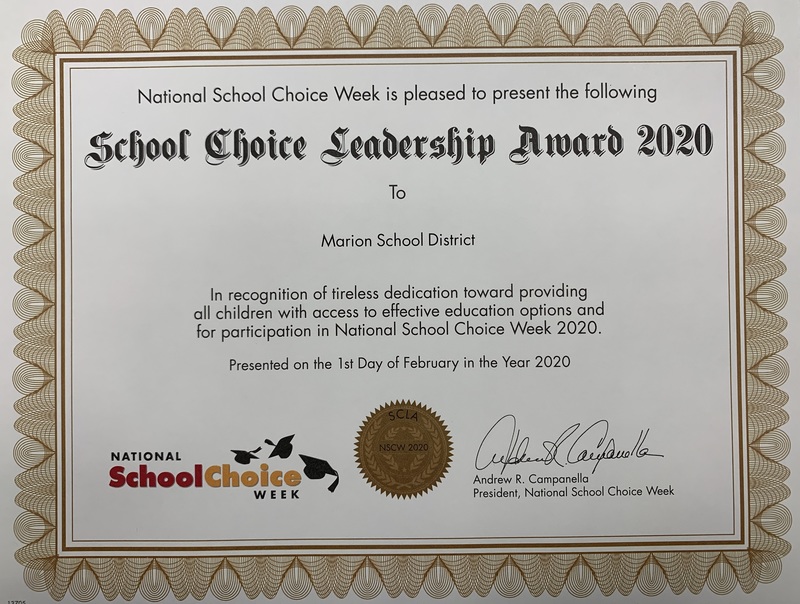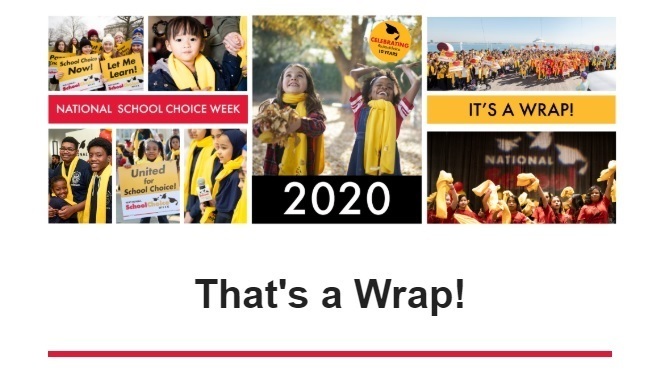 Marion School District participated in the National School Choice Week (Jan. 27- Feb.1) to promote the Arkansas Public School Choice Act of 2015. Since they participated, Marion School District was given a School Choice Leadership Award for 2020.
The National School Choice Week is the largest celebration of opportunity in education. This year was the 10th year anniversary of NSCW and this year they had an outstanding celebration: 51,300 events were held nationwide by 25,000 schools, 22,000 organizations and 4,000 individuals. Arkansas celebrated with a record-breaking 748 events and activities across the state. Marion School District did it's part by showing off the NSCW scarves and advertising that we have applications available in our central office or online at https://bit.ly/35OjhdF and at our various campuses. In addition to the applications, our magnet schools will have magnet nights soon which will provide families many opportunities to tour the campus and talk to teachers. If you can't make one of the magnet nights please call any campus to set up an appointment and speak with an administrator to take a tour of the campus and hear what we can offer your student.
All school choice applications must be turned in by May1, 2020 or postmarked no later than May 1, 2020.