MST has a CAN do attitude!
MST
Tuesday, January 28, 2020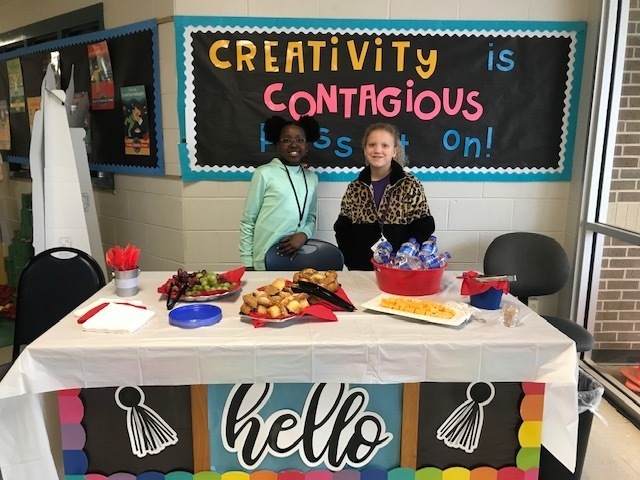 MST has had several exciting weeks back since the Christmas break. Students learned some great lessons on engineering, teamwork and community service. In conjunction with our 100th day of school, students brought canned goods (each class with a goal of 100) and worked together as grade levels to create "CANstructions", a visual and engineering feat. Excitement filled the building last Friday as their visions came to life. Monday community members came by to judge the structures on creativity, height and number of cans used. Some of our student ambassadors served as greeters and invited our judges to enjoy some tasty treats. Prizes will be given to the classes that collected 100 or more cans. The CANstructure winner will receive a pizza party donated by Pizza Pro. Structures will be up for our honor awards assemblies 1/28-1/29 for parents to vote on their favorites. And finally, parent volunteers will help deliver over 3000 cans to Hope House Ministries.
Thank you to MST families for their generous donations, to our teachers for their patience throughout the process, to our judges for their time and Pizza Pro for their continued support of MST and our activities!