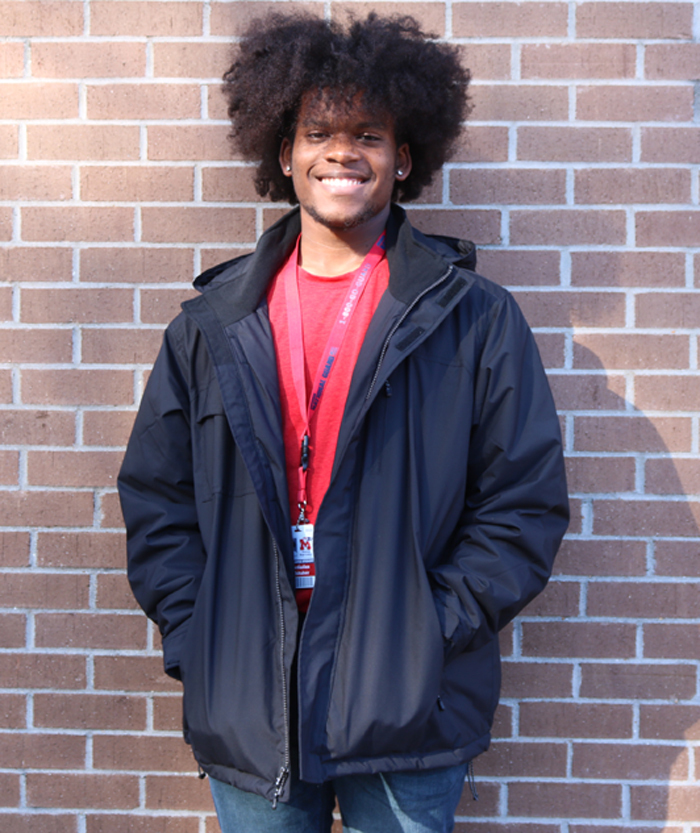 Outstanding Performing Arts Student Aims For the Collegiate Stage
Nicholas Mayeux - MHS Newspaper Staff
Friday, January 24, 2020
Cordarius Whitaker is one of Marion's elite performing arts students. Not only was he invited to compete at All-Region choir twice, but he has also acted in every play produced by the drama club since his sophomore year. Cordarius is also a member of the robotics team, as well as the only male on the color guard.
For the last three years, Cordarius has dedicated most of his time to the drama club. He was recently selected to be the assistant stage director for the drama club's upcoming Spring play. However, Cordarius has begun to question devoting a majority of his time and focus on drama.
"What I regret most is not branching out earlier in my high school career," Cordarius said. "I had stuck with mostly drama for my first two years and am now only realizing how much I love band and choir."
In his sophomore year, Cordarius dismissed choir and band and focused solely on drama. However, when he began getting solos for choir in his junior year, he decided to spread out his time more evenly between choir, drama, and band. He was invited to All-Region for choir during his junior year but had to decline because he was preoccupied with drama.
During the 2019-2020 school year, Cordarius competed in All-Region, a gathering of talented choir students from specific regions. Marion High School falls into the Delta Region, which includes Marion, West Memphis, and Cabot. Cordarius scored first chair out of 61 tenors, which allowed him to try out for All-State.
"I'm probably going to U of M, and I'm going to study musical theatre and performance because I love to perform," Cordarius said. "I have been in every play the school's hosted. It's just I have no fear when I'm up on the stage."
However, if that does not pan out, he plans to go into business, focusing on finance and accounting.
With Cordarius as the assistant stage director, the upcoming play in spring is sure to be a hit. He loves the community, so show him some support by cheering him and the drama club on as they reach for new heights.